FarDogArt -

Lin Patterson -

Animal Portraits & Photos

Lin is a wonderful artist and photographer of
all animals but especially dogs.
Lin was an official photographer at Crufts 2008
Website Builder - FreeStart Premier Sites

worldofdogs.cc is hosted by Freestart

They also provide a templated website builder
The Kennel Club

We are committed to providing quality care and treatment for your pets who we consider part of your family.
FAIRFIELD

Veterinary Centre

is the only RCVS Accredited Veterinary Practice in the Hinckley and Burbage area

investment in the latest equipment and knowledgable staff has meant that a reputation for high standards in domestic pets has quickly been forged.

Other veterinary practices from outside the Hinckley area regularly refer difficult cases to Fairfield for treatment.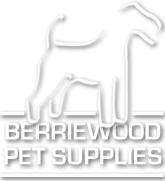 Berriewood are one of the UK's most experienced supplier of dog, cat and small animal foods.

Bronte Glen provide vet bedding, Trojan Waterproof Dog Beds, Wool Dog Beds for both retail and trade with additional supplies for trade.

Developed by Vet Tony Sansom and his wife, Jen, with advice from top breeders, Weanafeeda is innovatively designed to solve the problems associated with the feeding of a litter of pups at the weaning stage.

DOG WORLD is a weekly canine newspaper.

With coverage of news and views from all aspects of the pedigree dog scene at home and overseas.



Our Dogs
canine weekly